the beginning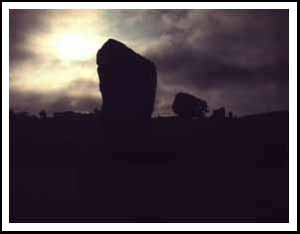 It all began with traditional music from Ireland and Scotland.
Enchanting songs that tell of green pastures and highland moors, ballads about historical events, about the joy and pain of love and the high spirits when carousing rounded off with a repertoire of jigs and reels performed in a highly danceable manner.

the Rock 'n' Reel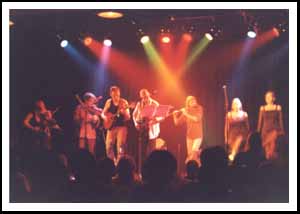 As two out of five band members are musically rooted in rock music, it is not a big surprise to find traces of that in the music of Smoky Finish.

With their characteristic arrangements Smoky Finish have found a unique style that blends folk and rock and distinguishes their music from that of a classical folk band:
they call it rock 'n' reel.

the musicians
The year 2002 was a turning point for Smoky Finish: The original line up was changed. Esch, Bernhart Ruso and Andy Neumeister were joined by Klara Schiffermüller and Pauli Dangl, two fine young fiddlers from Vienna.

Smoky Finish now consists of five of the best Austrian folk musicians on fiddles, flute, whistle, percussion, bass, guitars and bouzouki. With this line up and the singing in parts Smoky Finish offers something special for everbody's taste.

the dancing
Not only rock 'n' reel, the musical style, but also the performance is unusual: A dynamic show very much like a rock concert has taken the place of the traditional folk performance.


Music and dance are inextricably bound together -



Smoky Finish moves your body!

the whisky
You could compare the music of Smoky Finish with good Scottish single malt whisky:

well matured over the years,
with a golden colour
and a fresh taste,
invigorating with
a long, smoky finish.


Best quality guaranteed!